Super Gloss Lo-Density Plastic Shopping Bags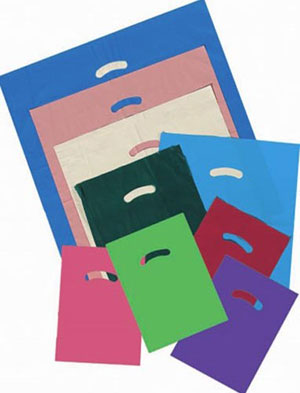 Zoom In
Higher quality plastic with a softer feel and added flexibility. Perfect for almost any merchandise. These bags are our best stock merchandise bags and they cannot be imprinted. Check out the new eye popping palate of colors.
These are in stock and can ship in 24 hours!
Colors: Black, Dark Blue, Dark Green, Dusty Rose, Gray, Hot Pink, Ivory, Purple, Red, Teal, White, Yellow
Freight is additional.
Details and Pricing
| Size | Price | Qty | Total |
| --- | --- | --- | --- |
| 9" x 12" | $0.11 | 2000 | $220.00 |
| 12" x 15" | $0.14 | 2000 | $280.00 |
| 15" x 18" x 4" | $0.23 | 1000 | $230.00 |
| 20" x 20" x 5" | $0.29 | 1000 | $290.00 |